GET A FREE KNIFE WITH EVERY ANNUAL MEMBERSHIP
Secure Processing
Each order is processed through a secure, 256-bit encrypted payment processing gateway to ensure your privacy.
HERE'S WHAT YOU'LL GET WITH YOUR MEMBERSHIP:
MEET THE COOKING GUILD PETTY KNIFE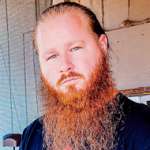 "I have saved over $318 on BBQ equipment since joining the BBQ Master Club! It's not only the discounts that are valuable to me. The community and the smokey recipes are making it a very good investment for me!"
- Joe T. | Boynton Beach, FL
"I'm super thrilled about being a member of the BBQ Master Club. It's opened up opportunities in trying different bbq joints and bbq related items that are discounted to members of the BBQ Members Club. If you haven't joined yet, what are you waiting for?"
- Ace M. | Houston, TX
Copyright 2023. BBQ Master Club all rights reserved